We hope you're sitting down for this breaking
celebrity news
, THG readers: Miley Cyrus has a new tattoo on her arm. Of a Theodore Roosevelt quote, obviously.
While heading out of a West Hollywood Pilates class on Tuesday, Cyrus sported her new ink, quoting "Citizenship in a Republic" by the former U.S. president.
The excerpt from the 1910 speech on Miles' forearm reads: "So that his place shall never be with those cold, timid souls who knew neither victory nor defeat."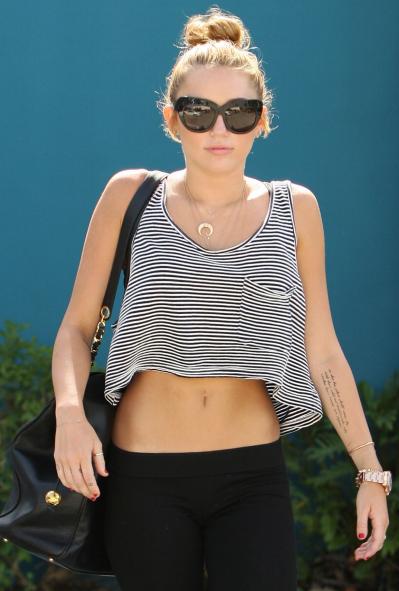 No word if the
Miley Cyrus tattoo
man plans on adding similar ink in honor his young idol, but Miley isn't alone in finding inspiration in Teddy's words.
That particular speech of Roosevelt's moved both Richard Nixon and Nelson Mandela, who quoted from it during pivotal moments in their own careers.
Nixon referenced it during his resignation, while Mandela used it to inspire South Africa's rugby team to beat New Zealand at the historic '95 World Cup.
Miley, meanwhile, will presumably use it at some point to send a stirring Tweet to her fans. She has not done so yet, amazingly ... give it 45 minutes.